Bespoke Orders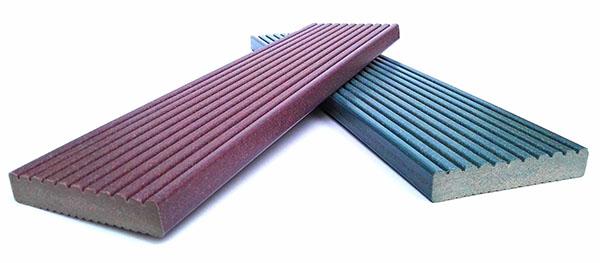 Bespoke lengths of the products we sell in Eco decking can be made to order.
Each product can be made available in lengths from 1.5m to 9M in length. As this is a bespoke service please contact us directly, via the contact us form at the bottom of the website, to discuss your requirements and to receive a quote. Minimum order 20sqM.
In addition we can also supply Ecodek® Gripsure boards. Wood Polymer Composite decking, featuring non-slip inserts manufactured in the UK with market leading Gripsure aggregate treads. The Gripsure non-slip treads have a 5 year non slip performance warranty and are made with Guyanan Calcined Bauxite aggregate bonded into inserts of Ecodek® deck boards. Minimum order 20sqM.
Additional costs for delivery and bespoke sizes apply along with a minimum order lead time of 2-3 weeks.
Pink & Blue Composite Decking Boards are both available to order. These colours are also made to order and the minimum order quantity is 500sqM.